A little late hopping on the train this week. Heck, I missed last week, so I'm doing better already! Head to
Mama M's
site to check out her answers and others'.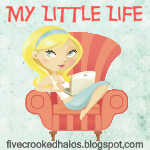 1.
What is your dream job?

Oh man, I'm not sure I know. I want to work in a hospital one day. Actually, I always wanted to be an OBGYN but I have a little issue with blood. ahem. minor detail. However, I have hope that I can still work in a hospital at the human service level


2. What
song could you play over and over?

Anything by Jim Brickman.

How He Loves- DCB or Kim Walker

Be Thou My Vision- Ginny Owens

Dark Waltz -Hayley Westenra

What If You- Joshua Radin

.....Can you tell I am in a quiet, peaceful mood


3. Do you prefer to talk on the phone or text (or email)?

E-mail first, then text...and heaven forbid I should have to talk on the phone! Hate it! I get nervous when the signal is low and I have a hard time hearing the other person.
I will put off making a phone call for hours...ok days...ok, ok-WEEKS! At least I am honest with people when I tell them I am terrible at calling back!


4.
What is your must have beauty product?

Hands down Matrix Sleek Look Styling Creme then my Chi to top it off! :)
...and all my Bare Escentuals...my saving grace!


5. What is your favorite Michael Jackson song?

Well considering I only have one song by him on my ipod, I'd have to say Rockin' Robin :)