I am determined to not do this a day late...so I have 10 minutes to git er done
Head to
Mama M's
site for more fun! She also has some great 'healthy through the holidays' tips you should check out!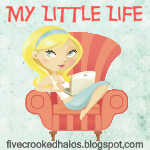 1. What is your favorite "eat" on Thanksgiving?


Oh boy...I love the stuffing and the sweet potatoes and the string beans and the turkey and the mashed potatoes and the barley thing....favorite? Can I just say everything except the beets?



2.
What is the name your best girl friend and the best trait about her or how you met (or heck, both!!)

I think my sister and I are as close as they come. She moved 14 hours away 2 years ago, but we still pick up right where we left off, as if there was no time in between. When did we meet? August 14, 1985. :)
3. What would you say is one of your "weirdest" quirks?

Oh shoot only 7 minutes...
ummmm oh my....Can't wear socks to bed
Have to be covered when I am sleeping
Have to sleep on the side farthest from the door

Can you tell I have sleep on the brain?
4. What is your favorite genre of music? (Hip hop? Classical? Rock? etc.)

Oh goodness, I love so many! It would be easier to list my favorite artists.

I love me some country sometimes, jazz, 40's, alternative (although what does that really entail?), worship, Jason Mraz is "pop"? I am just looking what my itunes has labeled my fav artists as...
5. Are you a Night Owl...or an Early Bird?
I would love to answer this with neither. I love sleep! :) But really I am a night owl. I have NEVER been an early bird and I hate people who are....well, not hate... I just hate it when they try to make me one.
phew 11:59! Made it!
wow, the blog clock is 10 minutes slow! I could have typed more...which I am clearly doing now!
Time for this owl to hit the sack!