I'm going to jump on THREE trains today!

Five Question Friday by Mama M (my usual)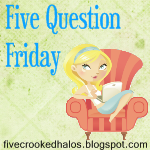 1. Does Santa wrap the presents he leaves at your house?
Ummm, Santa has never been to my house....we must all be on the naughty list.

2. When is your "big" Christmas celebration...Christmas Eve or Christmas Day? Tell us about it...
Christmas Eve is the candle light service at church and then to my aunt's for appetizers. I usually head to see the kids I nanny that night and give them their gifts after church, but this year my sister and BIL are flying in, so I am going to head home after singing in the advent choir. Christmas morning we open our stockings (my fav) read the Christmas story from Luke, and eat raspberry coffeecake and then open the gifts under the tree. Then we usually have a big dinner with family over, but this year the family party will be a few days later, so we are going to eat Chinese or something (!?!?)

3.
Are you big on keeping tradition every year?
Just ask my family- HUGE into tradition!! I have to just go with the flow this year, but my sister will be home, so that's all I really care about.

4. Do colored lights or white lights tickle your fancy?
WHITE! pleaseandthankyou However, I do have some all blue lights in my room because they match.

5.

Do you decorate outside your house for Christmas?
The lamp post have some garland and white lights and all the windows have lights in them.

Fill in the blank Friday by Tamara (second time)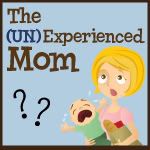 The children's show I can't stand is Fairly OddParents-OHMYWORRRRD!!!!! AHHHHHHHHHHH!!!!!!!!!!!!!!!!!!!!!!!!_.
But the show I secretly like is ___The Backyardigans- I LOVE it when they sing!!_.


Fragment Friday by Mrs. 4444 (first time!)


I am thinking about doing a contest after Christmas where I take pictures of gifts I (or family members) received and the first person who guesses what all the itmes are will win something....still thinking on this one
My closet is
now clean
!! The jury is still out on the rest of my room.
I will write part two of "Meet Ben" when I decide whether I am going to do a part three. Stay tuned! Make sure you go read
part one
.
I've had this strange craving for no pulp, low acid orange juice all week! Totally strange. Currently I have an empty 12 oz bottle on my desk and an empty glass. I read you just pee out any extra Vitamin C.
I think that's enough fun for the night. Sorry for the strange font sizes. I can't get them all the same font and size....