Thanks to
Mama M
, there is a great carnival to look forward to on Friday. Head over and check it out!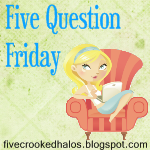 1.

Favorite gift you are GIVING this year?




I am going to upload a bunch o pics from when my siblings and I were little and make an imovie/idvd for my parents! :) Totally pumped about it because my parents really love those types of sentimental gifts. :)



2. How many parties are you attending between now and Christmas?


Maybe two or three





3. What is your favorite Christmas song?


Grandma Got Run Over By a Reindeer (don't judge me) Gosh, so hard to answer this one...I do love Silent Night, especially during the Candle light service at church on Christmas Eve.

**If you like country music, you have to check out MercyMe's version of Silent Night! So good!



4.

Who was your favorite elementary school teacher and why?
My second grade teacher was phenomenal. Our reading corner was always SO fun, we had a covered wagon, a tee pee, a solar system...I just loved her as a teacher. So sweet and gentle but firm. I ended up having the same teacher for Bible senior year of high school (at a different school)



5.

If you had a choice to live in any other period of time (other than now) what era would you choose and why?

I have no idea!! So many things going on now, but so many crazy things that went on in history....Not sure I can pick one.
~~~~~~~~~~~~~~~~~~~~~~~~~
I am also participating, for the first time, in Fill in the Black.
The (Un) Experienced mom
is heading this up, so head on over there, too!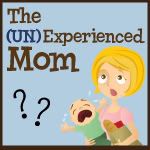 The Question:
The holiday movie I can't live without each year is _

Home Alone 2

_. But the holiday movie I could DEFINITELY do without is ___

those stupid claymation movie

- hate them!